Paul and Elizabeth are heading to Independ...
Paul and Elizabeth are heading to Independant Jewelers Conference in Chicago
Posted on Saturday, June 29th, 2013 at 3:13 pm by James and Danielle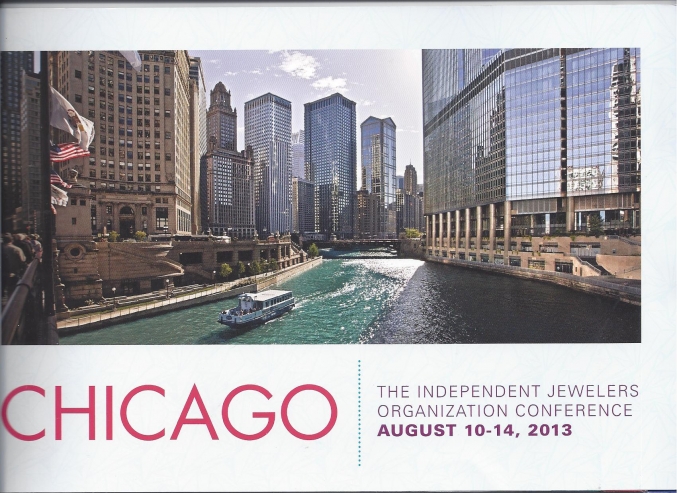 "EVENTUALLY, I THINK CHICAGO WILL BE THE MOST BEAUTIFUL GREAT CITY LEFT IN THE WORLD." -Frank Lloyd Wright
The iconic Hilton Chicago built in 1927 will play host to the Independent Jewelers Organization summer conference. Education programs are key to any IJO conference . These programs give us a chance to meet with fellow storeowners and experts and share experiences,as well as stay abreast of jewelery trends. The buying room is the highlight of every IJO Conference. Its our chance to preview some of the latest,greatest and most anticipated designs from some of the most distinguished jewelery manufacturers such as: Scott Kay Bridal,Frederic Duclos,Forever Ten Diamonds,Makur Designs featuring Rose Gold and Morganite,Wenger the original swiss army watch, and many more. Paul and I are very excited to share the latest jewelery trends with all of our friends!!!